"A professional image for you,
a unique Service from US"
Role Model Clothing is a bespoke manufacturer of corporate clothing and provides complete clothing solutions for its clients.

We offer a Total Contract Management service to public and private sector bodies. Our clients include the NHS,MOD,Local Councils, colleges, FMC's and many other companies.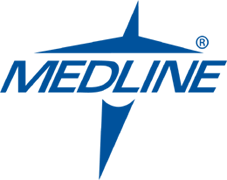 Sole UK Distributor of Medline Uniforms
- STOP PRESS - - Online exclusive -- STOP PRESS -
1/2 PRICE CHEROKEE SALE!

Tops from £8.51 Pants from £8.51 Shoes from £5.53


ROLE MODEL can supply any Business, Industrial and Promotional clothing from stock or custom made to your specification. Please give us a call on
(0845) 230 0099 for a free quote, to arrange your on-site visit or BUY ONLINE.

Some of our products include Workwear, Healthcare, Businesswear, Salonwear, Sportswear, Schoolwear, Catering/chefswear, Security and Body Armour.
>CHEROKEE clothing, footwear and medical accessories online<

BUSINESS Users, please call (0845)230 0099 to set up your account with the appropriate discounts.
NHS Hospitals or NHS affiliated organisations, please call us for your national contract rates.
RCN members, please enter site and order as normal.

Role Model has an in-house design facility, including sampling, with its own customisation service, e.g Embroidery, Screen/sublimation Printing and Heatseal etc. We deliver direct in the UK and overseas.

WEBSITE CURRENTLY BEING UPDATED.

We welcome everybody to our RETAIL / TRADE SHOWROOM,please call for opening hours. Evenings and out of hours appointments available.